It is saddening to receive news like this, many students came from good homes only to be influenced by bad company on arrival in school.
13 students of the Delta State University, DELSU, Abraka have been reportedly expelled following their involvement in Examination malpractice.
It was also gathered that five others who were accused of grossed misconducts have also been suspended indefinitely from the institution. According to news, the students who were expelled have been caught in the act for two Semesters, and they were summoned by the disciplinary committee of the university where they admitted to their crimes.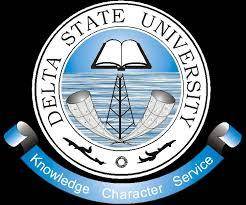 However, the rule of expulsion has long been established in the institution as the students were said to have been enlightened during their Matriculation Ceremony, so this didn't come as a surprise.
Following the five that were suspended indefinitely, the VC has reportedly revealed that they would have to write and apology letter and a letter of undertaking to show that they are ready to turn a new leaf before they can be  re-considered.